About Us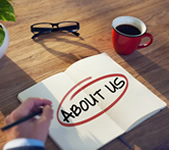 Oakmont Limited was formed in March 1996 as Business, Finance and IT consultants.
Directors and Key Personnel now include:
Fiona Croft
Managing Director of Oakmont brings a refreshingly independent depth of experience to the world of Busines & Finance Services. With over 30 years financial & business experience in the UK and Australia, Fiona acts as a business consultant, driven by a desire to meet client requirements and expectations rather than a need to achieve "fee budgets and sales targets" Fiona draws on her business experience and contacts to provide individually tailored solutions.
Her "hands on" financial and business knowledge gained during assignments with major international companies [Alps Electric, PFW/Hercules, Cable & Wireless], followed by consulting roles with numerous UK companies including Severn Trent Water, Societe Generale/Newedge, Cushman & Wakefield, Eversheds, Brakes Group, Thomas Cook, Travelex, Croda Europe, Imperial Brands plc & AstraZeneca provides a special understanding and depth of knowledge in managing both people and systems.
Specialties:

Project and Change Management using technology to automate processes.

Business Process Analysis and process re-engineering.

Intuitive People Management skills & ability to interact with personnel at all levels.

Hands-on understanding of financial systems and system migration (SAP, Oracle, BPCS).

Business Planning, and Budget management and control.

Internal & External relationship management capabilities.

Financial, Management, Corporate and Compliance Reporting.

Global Financial Corporate experience

Recognised SME for SAP Concur Travel & Expense having been involved numerous deliveries over the past 20 years.
Murray Croft
Extensive management, marketing and business analysis experience within the flavour & fragrance industry in New Zealand, USA, Australia and Europe. A fully trained HCL/IBM Notes/Domino specialist within the IT industry and completes "consulting assignments" with major UK & European businesses. Since 1998 further specialisation in the growth, business critical arena of knowledge discovery and related record & document management systems -- utilising IBM Domino Document Manager plus other HCL/IBM Notes & Domino solutions .
Focusing on Collaborative Document Management, Murray delivers a hands on approach to business analysis, prototyping, system design and architecture. Key deliveries include pilot projects for Norsk Hydro, and document management systems for Capital Bank/Bank of Scotland, the US pharmaceutical company Eli Lilly,the UK Cabinet Office, APM Moller/Maersk Denmark,and as a consultant on the HSBC e-Documents project rolled out to 8500 employees at their Canary Wharf, London corporate headquarters.
This lead to the delivery of new Document Management systems for a number of major corporates including Kelda/Yorkshire Water, Crossrail London, SSL International and at the London/European Headquarters of the leading property management group Cushman & Wakefield.
Specialties:

Document & Records Management solutions

IBM Domino Document Manager

Web enabled applications based on HCL/IBM Domino software. [architecture, design, deployment]

Business and process analysis

SAP Concur Travel & Expense PM, Reporting & delivery